More Website Templates @ TemplateMonster.com. December10, 2011!
---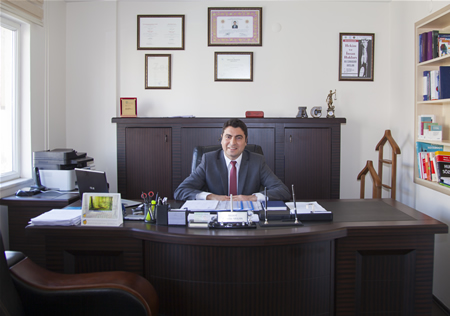 Avukat Dr. CANADAR ARSLAN
Dr. Canadar Arslan graduated in 2005 from the Law Faculty of Dokuz Eylül University in Izmir and started in 2007 with his Master's degree program at the Christian Albrechts University in Kiel. In 2009 he graduadet his master's degree (LL. M. - Kiel) under the supervision of Prof. Dr. Thomas Giegerich. The master thesis was titled "Application of the ECHR and the ICCPR extraterritorial sovereign acts of States Parties". During this time he received a grant from the Friedrich Ebert Foundation which very few students get.
From 2009 to 2015 he has acquired his doctorate under the supervision of the same professor from the same university with a thesis on "freedom of expression and freedom of art against freedom of religion: How many protection of the religious sensitivities".
While this PhD thesis he got the national scholarship of Schleswig-Holstein, which is also granted to few. This work is distributed in Germany by a private publisher.
After he returned to Turkey in 2013, Dr. Canadar Arslan has settled in his hometown Manisa. He is currently exerting the profession of lawyer in his law office "Can Adar Hukuk Bürosu" in Manisa. In parallel, he is lecturer at the University of Travnik in Bosnia and Herzegovina. Additionally he was admitted to the oficial list of trusted lawyers with German knowledge by the German Consulate in Izmir.

He is currently the deputy chairman of the human rights commission of the Municipal Court in Manisa. Together with other people who have returned from various European countries to Manisa, he founded the association "Europeans from Manisa" (founding president). A series of interviews with him were published in local newspapers and media.
---